Watchdog Bail Bond Software
Product Features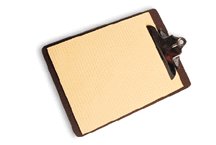 The most important business information, that of the client, stays right within your business location, your office. Recent online service providers in other industries permit businesses to export all client data to some server you may never know where it is located, then access it over the internet.

Just the same, you may also never know who is viewing client personal information at the online provider. Do you really want to trust client and business information to someone you have never met and may never see? Regardless of the information type, companies pay big money for customer information, regardless of the type. With your data physically located external to your business, you do

not

have full control over who views it or uses it at the online service provider. Data theft, identity theft, call it what you want, client data is vulnerable to thieves.

If your internet connection goes down, or worse, the online data service provider has catastrophic failures or other server problems, you cannot reach your client. Your business activity will come to a screeching halt if you do not maintain a local version of your data.

If you decide you no longer desire to use the services of an online client bond data service provider, retrieving all your client data information may result in a difficult to work with data file structure, you may also have to pay for extraction services and data mapping on top of that.

With Watchdog Bail Bond Software:
No need hand over client personal data to an external internet service provider.
Client data stays safe and secure within your business, at your place of business.
Watchdog Bail Bond Software offers a plethora of useful and intuitive forms to permit compilation of a complete and exhaustive client profile.
Detailed client and associate information.

Client history.

Client employment background.

Client financial background.

Client prior criminal background

.

Client images, spouse, co-signor

, etc...

Client collateral intake.

Client Co-Signor information

.

Client military Information

.

Client Spouse, relative, and friends information.

Extensive charge information form.

Courthouse information

.

Citizenship, passport, and identification information

.

Motor vehicle and insurance information

.

Client premium l

oans and payment

.

Promissory Notes

form.

Immigration information

.

Data exporting

in variety of common formats.

Delinquency and other business form letters

.

Dashboards provide live business health snapshots

.

Client overview to quickly search and identify existing clients or transition new clients into your system.

Client accountability reporting during effective bonding period, record client reporting and missed accountability dates.

Functional reports represent your business health in common chart, graphical, and printed report formats.

Full database audit functionality, traceable database and application activity.
When a form is opened, when a record is saved or edited, a record is printed, when a record is deleted, all activity is tracked.

Permits auditable tracking and identification of all application activity.
Agent information forms.
Underwriter information forms.
Company information forms.
Powers management forms.
Track do not bond list (DNB)
Additional features.....